Topographic Surveys
Hobbs, Winter & MacDonald can provide accurate and detailed topographic survey plans showing elevations, contours and ground features.  This information is used along with property lines and setbacks to allow architects and engineers design new structures and improvements.  Traditional total stations, GNSS receivers and LIDAR observations are all used in creating a quality topographic plan.
Typical plans include:
Residential topography for design and building permit application
Pre-design engineering survey
Post construction as-built survey
Surface topography for volume calculation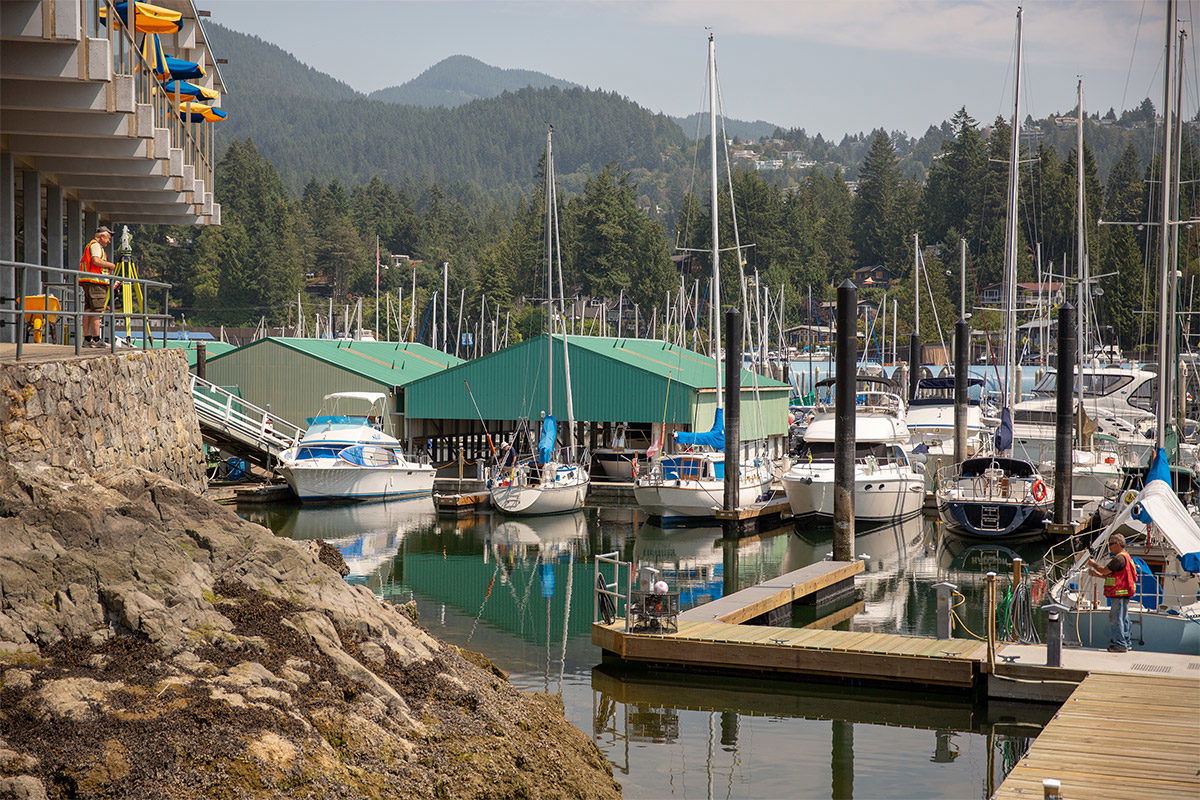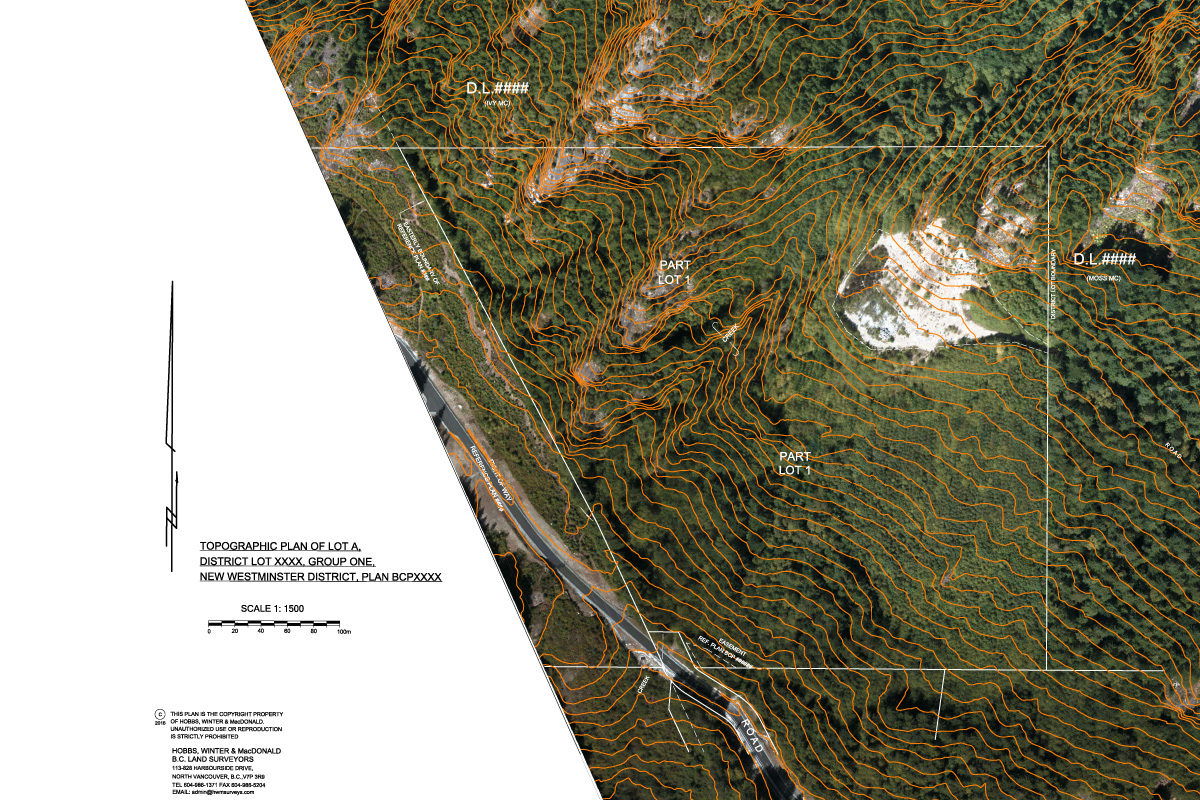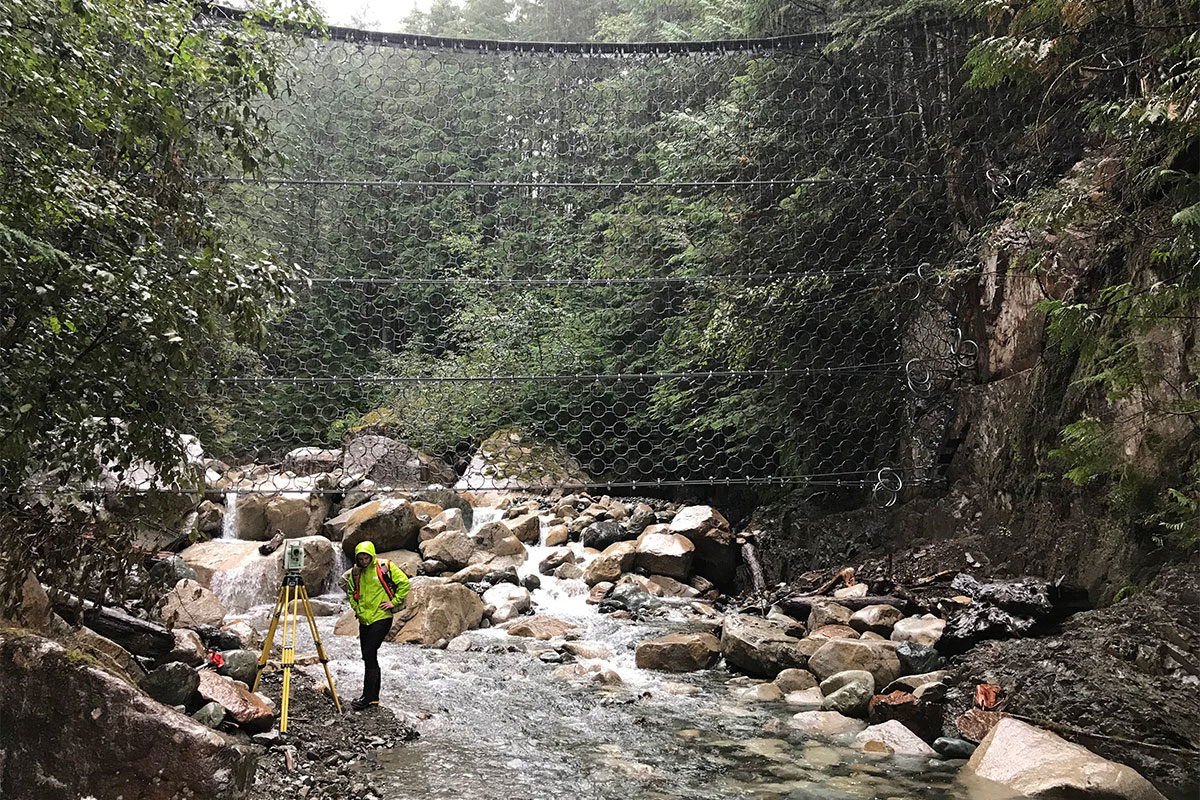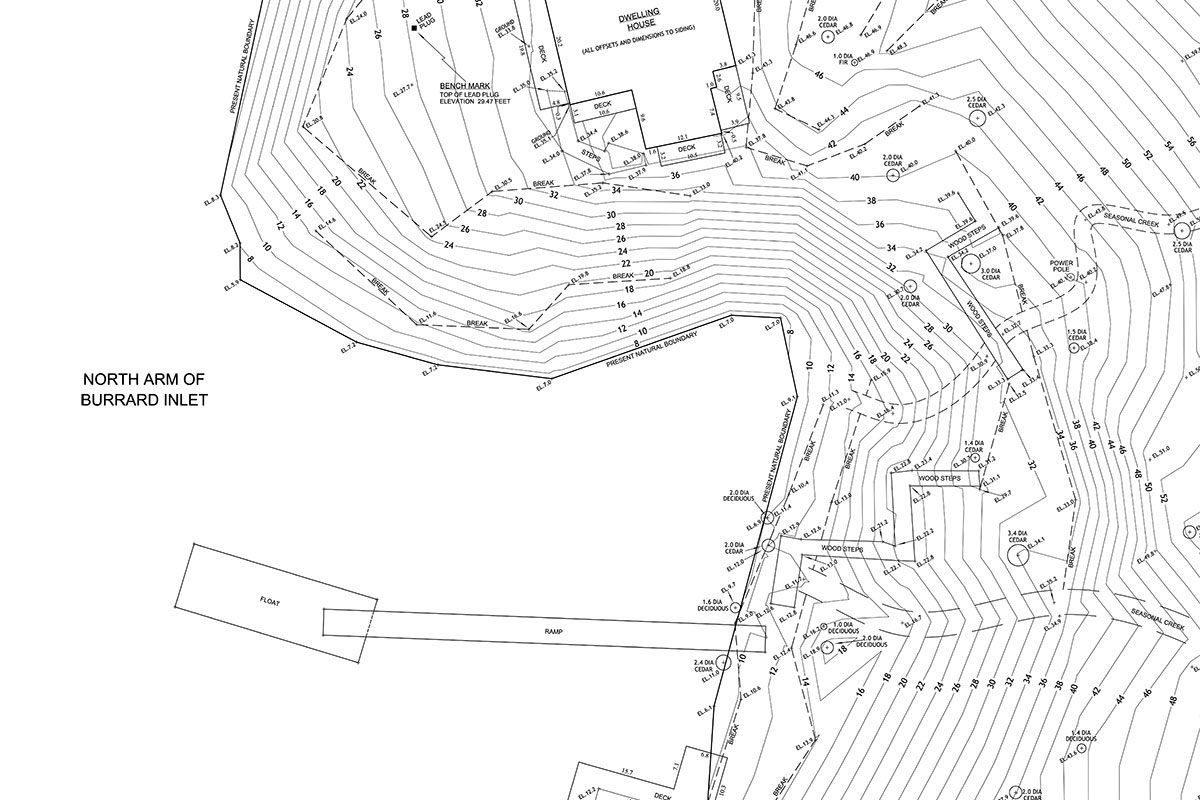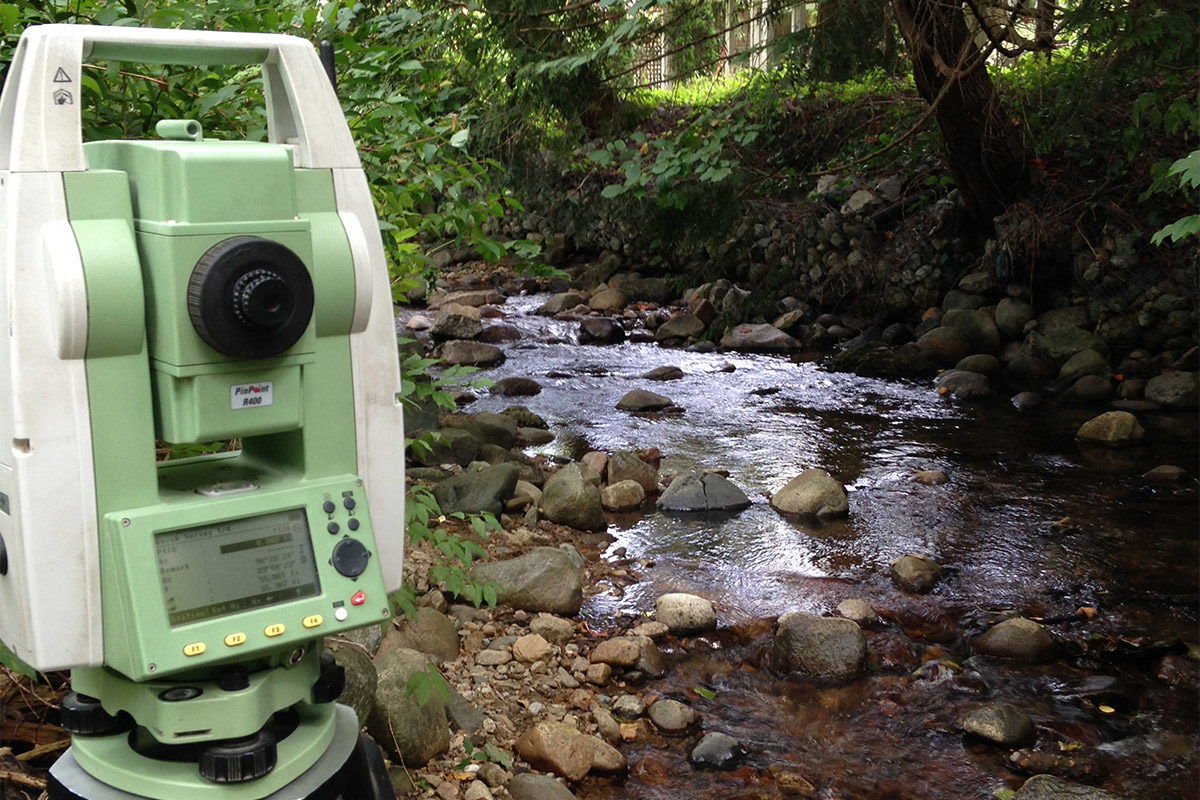 Takaya Developments Group of Companies
We have worked with Hobbs, Winter & MacDonald for over 20 years nearly 19 years, predominantly with our surveying needs for our multi-family projects. HWM has performed many surveys ranging from site layout, topographic, unit area, volumetric and many other surveys for legal purposes, and we have been extremely satisfied with their services, to say the least. We look forward to working with HWM for many years to come.
Brachman Developments, Ltd
Hobbs, Winter & MacDonald has become our preferred surveyor for their competence, professionalism, service and most of all they are dependable which is most valuable in our business.
Synthesis Design
Synthesis Design have had the pleasure of working with Hobbs, Winter & MacDonald for the 20 years we have been in existence. Periodically our clients ask us to compare quotes, but HWM's professionalism, service and price point has kept us coming back exclusively. HWM does, on average, about 25 surveys per year for our clients and as our reputation depends on the accuracy of our drawings and information provided, it is comforting to know that we are starting with accurate and precise information from Hobbs, Winter & MacDonald. They make us look good. They look good, too.
Somerset Homes
Somerset Homes has used Hobbs, Winter & MacDonald for decades now! Consistently, one of the most reliable professionals we've dealt with in the building of custom homes. The office and field crews are always a pleasure to deal with and prompt in attending to our requests, inquiries and building site requirements.
Hemmera
Hobbs, Winter & MacDonald have provided reliable and efficient survey services ever since I started using their service 8 years ago. I found them well organized and work has been done in a professional manner.
The Geller Group
Three words come to mind when I think of Hobbs, Winter & MacDonald: responsive, capable and value. HWM did all the survey work for the somewhat innovative and complicated Hollyburn Mews in West Vancouver, and I was delighted with the service they provided. I can recommend them without reservation, based on my experience with the firm. Feel free to contact me if you would like to discuss this further.
Bill Curtis & Associates Design, Ltd.
Hobbs, Winter & MacDonald have been providing me with survey work for much of my business practice. Their work has been completed in a timely manner and has consistently met or exceeded municipal requirements. Whenever I have had a question or required additional information they have been prompt to respond and I have no reservations in continuing to use and refer their services to others.